Specifications
Based in West London with a showroom in Addlestone, we serve customers, predominantly throughout Surrey and West London, but also the rest of the UK upon request. We pride ourselves on customer service and delivering a friendly, professional, high-quality service. We work with British suppliers, many of whom are independent and believe in quality over quantity. As standard, we only use a cedar cladding for the ultimate luxury finish. We believe that this is one of the most important items, as this is what you will see most when you look at your completed garden room. All of our buildings come with an internal plaster finish, UPVC grey doors for a stylish and contemporary look. The doors also have Kubu ready smart technology as standard. The roof is an EPDM rubber roof which is much more durable than older felt based roofing systems. The walls are constructed using SIPS panels that have exceptional insulating and noise reducing properties, requiring less energy and perfect temperatures. You may find garden rooms cheaper elsewhere, but we believe that a garden room should look as good as your home and be built to last, which is why we don't offer cheaper alternatives as standard. All our garden room structures come with a 5-year guarantee as standard, 10 years guarantee on the doors and windows and 15 years on the EPDM roof, all for your peace of mind.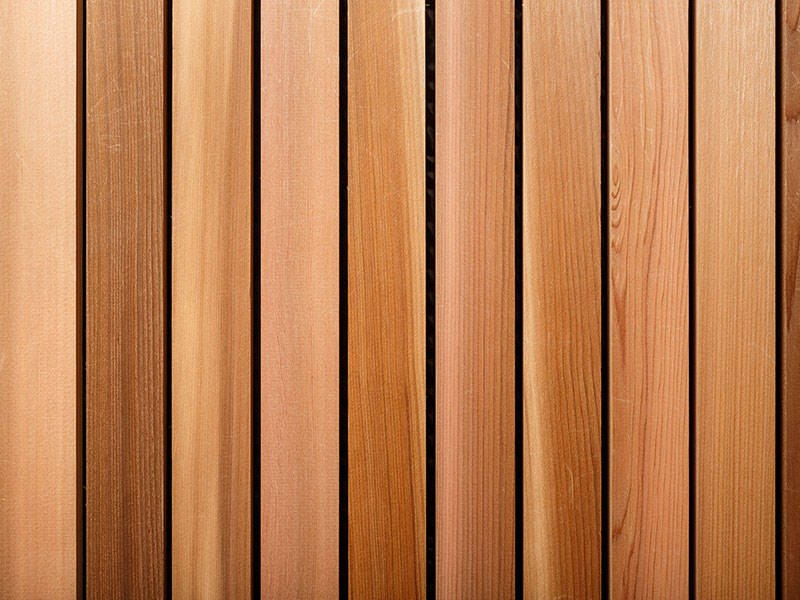 Premium cedar cladding as standard
For a beautiful contemporary look
Cedar cladding is by far the most popular choice for garden offices. It has become popular for a few reasons: it's beautiful contemporary look, the natural reddish-brown colouring, and its natural durability against fungal attack and rot.
Cedar has a long maintenance free lifespan of 25+ years, however, you will need to apply a UV-oil, every couple of years if you want to maintain the new, reddish brown colour, otherwise the Cedar will weather to a silver-grey colour within a few years. This change in colour does not affect the durability of the cladding, but it does change the appearance of the building.
The majority of garden office companies offer Cedar cladding as a premium option, whereas it comes as standard with our garden rooms
Doors and Windows
All of our doors and windows come with 10-year guarantees
Windows and doors can account for up to 25 per cent of the total energy lost from your home, so your new windows and doors need to deliver – not just look great.
All of our doors and windows come with 10-year guarantees and are manufactured to the highest standards, meeting and far exceeding all current regulations in the UK for window and door energy efficiency with Window Energy Ratings of up to A+ and U-values as low as 1.0W/m2K.
Our range of garden rooms come with the highest quality UPVC doors and windows in anthracite grey on the outside and white on the inside to give that modern contemporary finish. French Doors come as standard; however, you can upgrade to sliding patio doors in the 2, 3 or 4 panels in a range of colours. Whatever your choice of style or finish, it means that your new windows and doors are going to keep your garden room warm and secure for years to come.
Electrics and lighting
Brushed or polished chrome as standard
As standard, all of our garden rooms are fitted with brushed or polished chrome light switches and sockets. Each garden room comes with 4 double sockets as standard with USB ports, 4 internal spotlights, and minimum 3-4 external spotlights in the canopy. A PIR sensor is also included, which turns on the external canopy and decking lights when you approach in the dark. This also acts as a deterrent for intruders. All the sockets and switched are finished in a brushed chrome. The internal spotlights come in either white, chrome or brushed chrome depending on your preference. Four sockets is enough for most garden rooms, however, if you wish to add more just let us know.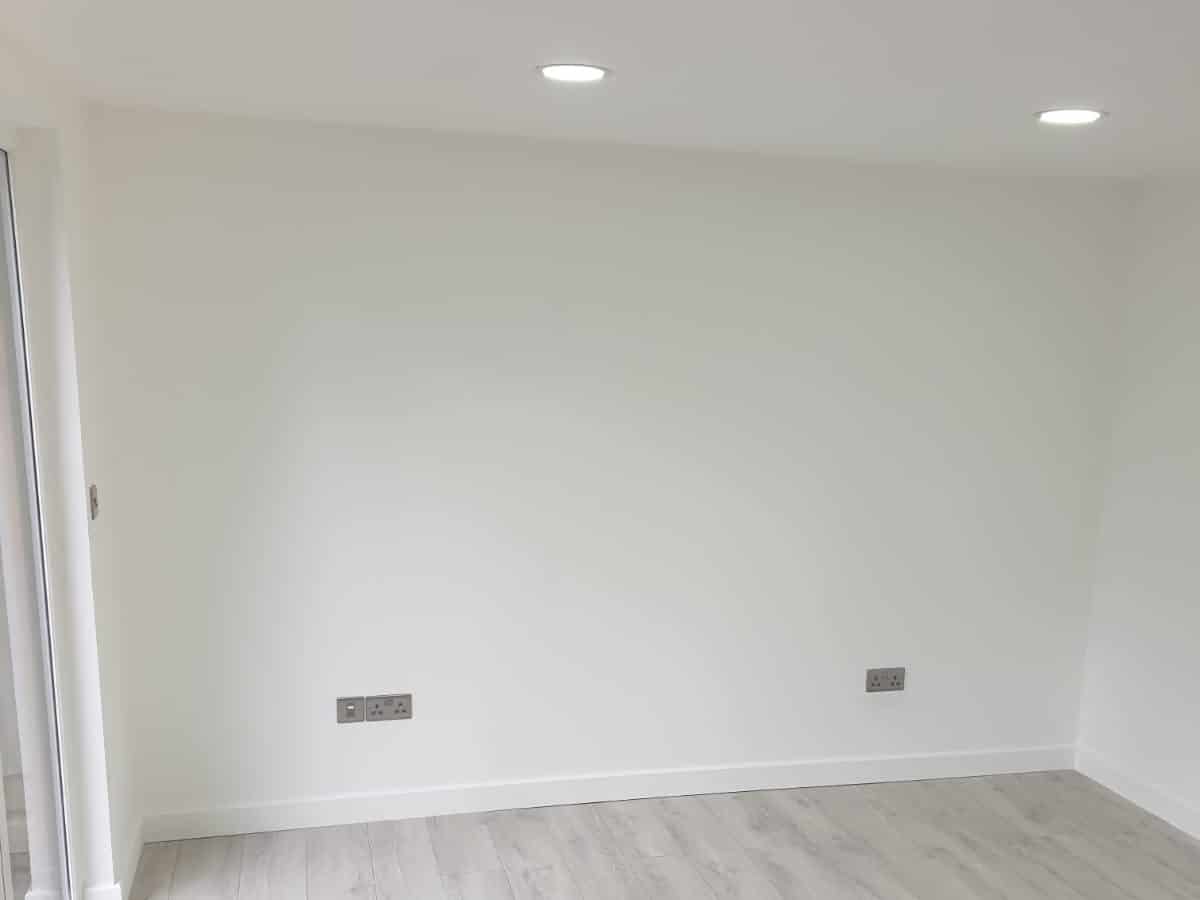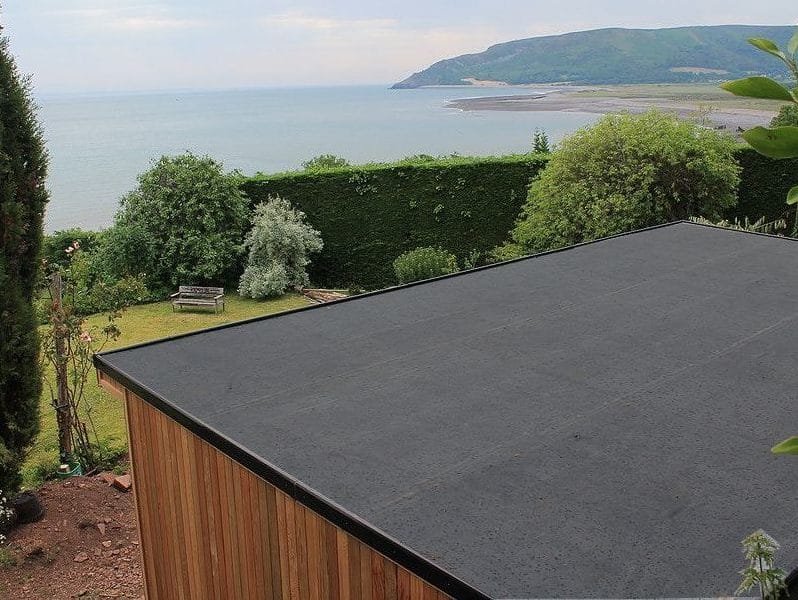 Roof comes with a 15-year guarantee
Much more durable than older felt based roofing systems
EPDM is perfect for any roofing project where longevity is the goal. It stands for ethylene propylene diene monomer, not that you needed to know that, but whenever we mention it, people ask. What you do need to know is that EPDM is much more weather-resistant, and overall much more durable than older felt based roofing systems. Your roof comes with a 15-year guarantee, though they have been proven to last in excess of 50-years.
1. Long lasting ability, EPDM roofs have been proven to last in excess of 50 years
2. Permanently flexible
3. Highly resistant to UV and infrared light
4. Highly resistant to acids from rainwater
5. Environmentally friendly
6. No shrinkage or dimensional changes over a temperature range from -40 to +120 degrees centigrade
Heating
Welcoming and comfortable all year round
All gardens rooms come with an electric 2 kW heater as standard and they will ensure your workshop, office or garden leisure room is going to be welcoming and comfortable all year round.
They heat the air quickly and are wall mounted. They are available with 24-hour timers and are thermostatically controlled, which is ideal to pre-warm an office before your day begins, to switch themselves off if you get some nice sunshine, and to prevent offices becoming too cold overnight and affecting computers or other items being stored.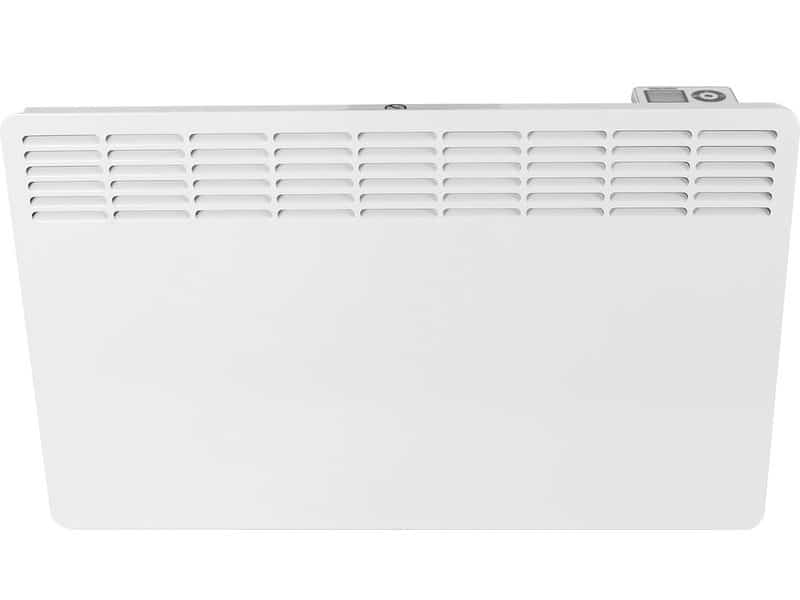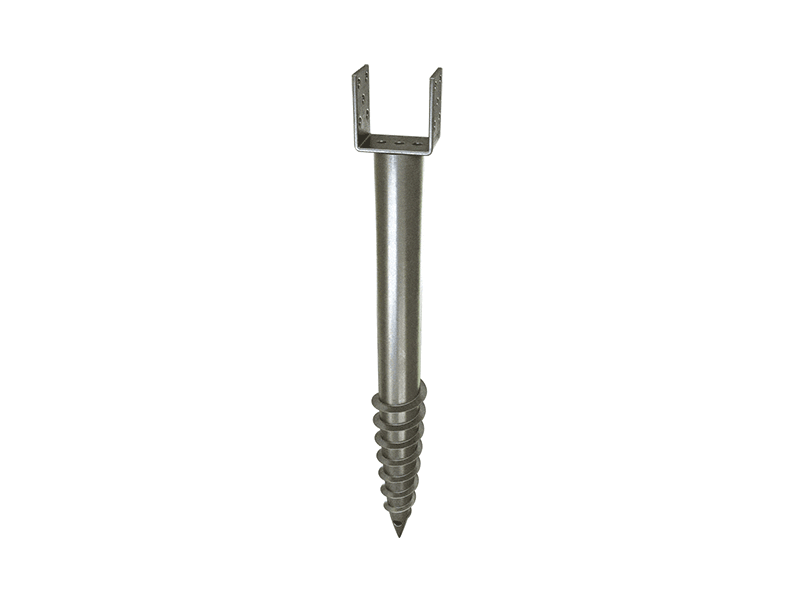 Ground Screws
Ground screws replace and outperform concrete blocks
If we consider the environmental cost of concrete, ground screws offer a way forward in these changing times without sacrificing stability, cost or longevity.
There are many advantages to the ground screw, but above all else we do not have to lug heavy loads, dig deep holes, pour messy concrete and wait for it to set. They are fast to install, strong, lightweight, robust, low mess and climate-friendly – what is not to love?
The helical ground screws should not be confused with basic ground anchors or lightweight soil screws from DIY stores that you can install yourself – we only install using mounted screws with a 25-year guarantee.
Flooring
With a 20-year guarantee
We use a foam underlay to help retain heat, prevent moisture penetration and increase the comfort underfoot.
The laminate flooring comes in a choice of two colours; light grey oak and tawny chestnut. The light grey oak will give your garden room a very contemporary feel and both come with a 20-year guarantee. The tawny chestnut oak laminate flooring will introduce warm organic textures to your room and is a great way to create character. It will work best with a muted colour scheme.